ENGIE on the podium at the International Customer Experience Awards!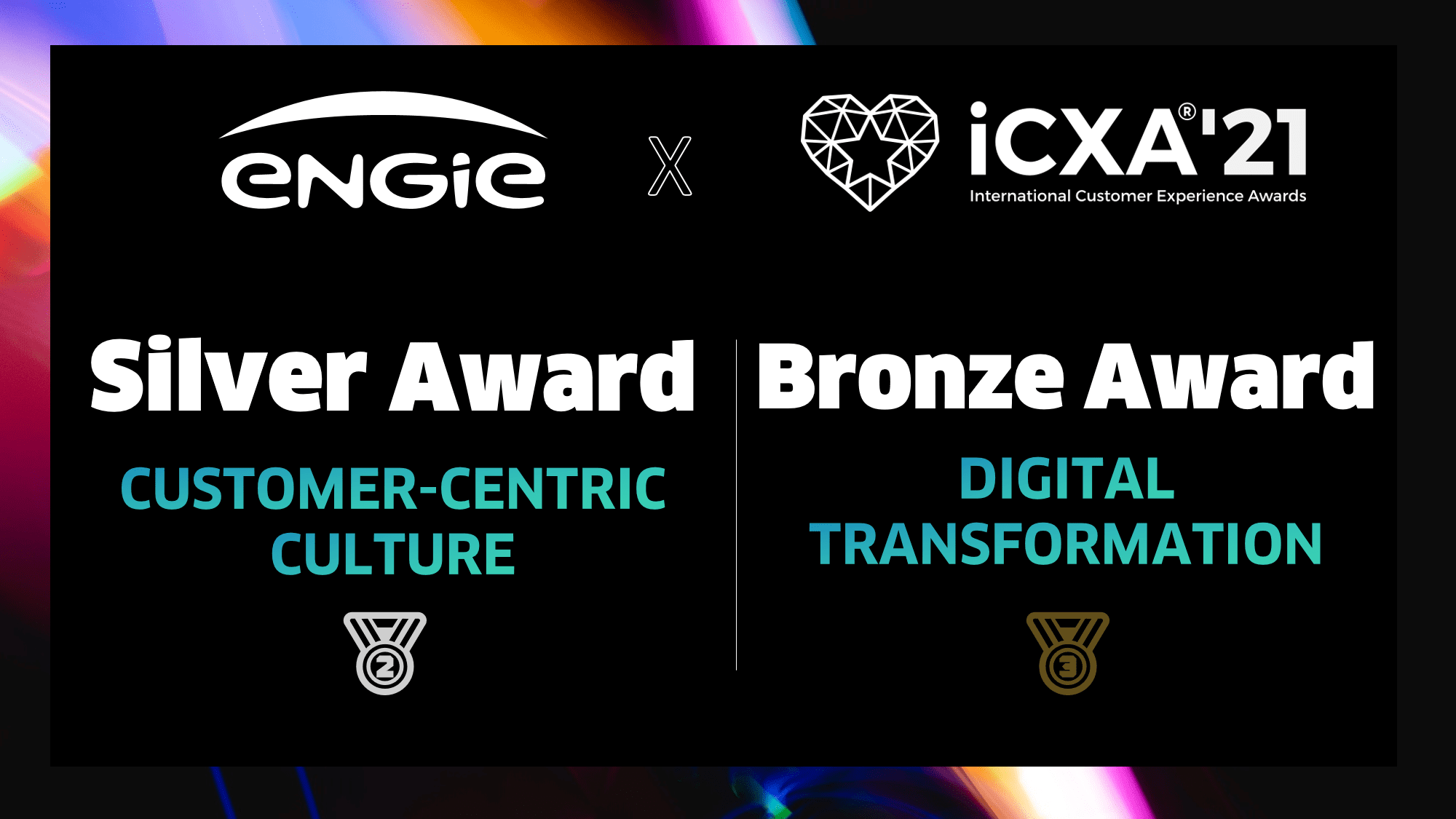 ENGIE Global Energy Management wins two awards for its first time participating in the 2021 International Customer Experience Awards (ICXA), which rewards companies around the world for their client experience initiatives: 
🥈 Silver Award for customer-centric culture 
🥉 Bronze Award for best digital transformation
The Jury praised the 5-year transformational journey undertaken by ENGIE Global Energy Management to move towards a client-centric, digital and people empowered organization. These trophies reward the wide range of initiatives, projects aimed to change the organization from within and the innovations leading to new ways of creating value with and for clients.
The jury spotted the overall initiatives of global entity ENGIE Global Energy Management has been taking actions since 2016 to spread a "Client First" culture across the board, considering Employee Engagement and client experience as equally important to build success.​ They notably spotlighted our digital client platforms TEO, EGMA, WattsOn and EnergyScan, each co-built with our clients through a constant dialogue and during unique co-construction events.
Jury members also highlighted the developments made in the scope of ENGIE Global Energy Management's digital transformation, a key lever for growth and client satisfaction.​ They rewarded the wide range of projects aimed to change the organization from within and create new ways of doing business, equally considering client and employee experience to build success.
"We have not only been impressed by the overall transformation you have initiated; we have also perceived the enthusiasm, creativity and energy of the people in your organization, at all levels; you well show that to build long-term success, you need to equally consider Client and Employee Experience ", said the Jury. 
Congratulations to all the ENGIE Global Energy Management teams for their involvement with our customers towards Net Zero Carbon.