ENGIE x Bosch
The entire society urgently needs to intervene to reduce our dependence on fossil fuels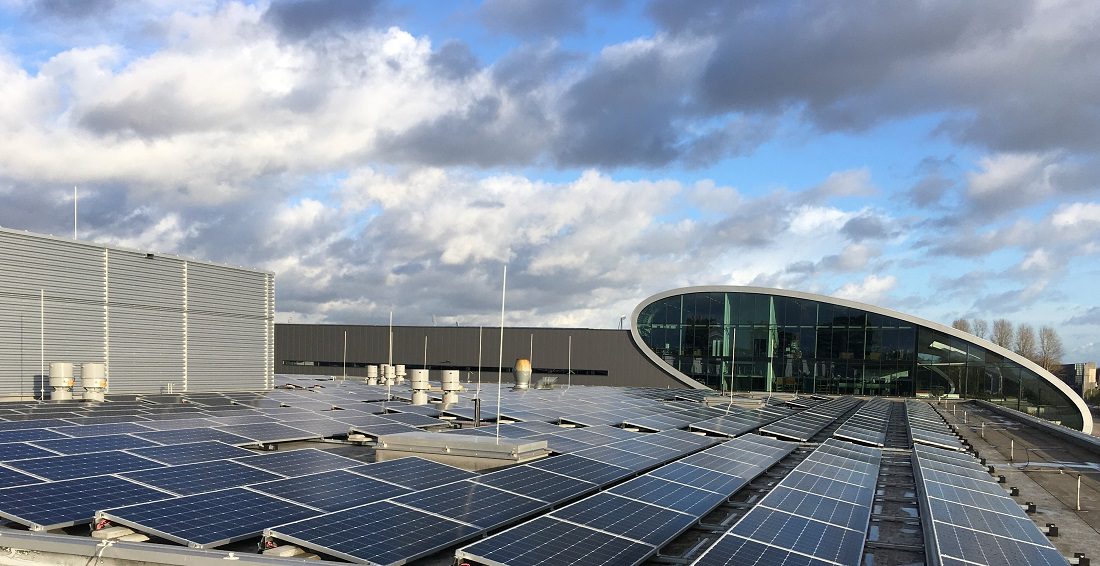 Therefore, despite the challenging economic climate, the Bosch Group is making efforts to develop and use climate-neutral technologies.
Since 2020, Bosch has been the world's first industrial multinational to achieve carbon neutrality in all their scope 1 and 2 emissions. To accomplish this, the company invests in various environmental projects that support social and ecological development. Another important way to become more sustainable is through the procurement of green energy.
Flexibility in times of crisis
Bosch has been a customer of ENGIE for energy procurement for some time. In 2020, together with their energy advisor, Energie Makelaar, Bosch presented their sustainability challenge to ENGIE for their Dutch organization (Bosch in The Netherlands). "Bosch has a well-thought-out sustainability strategy, of which energy procurement is a part. This led to very specific requirements that few market parties could or wanted to meet," explains Eddie de Jong, Senior Consultant at Energie Makelaars. "The flexibility and conditions offered by ENGIE were the best fit for these tenders."
However, making our energy procurement sustainable is easier said than done, especially when providing sustainable energy to different locations. Furthermore, Bosch desired to become more sustainable by using locally generated energy. This is a step further on the sustainability ladder and more complex than simply compensating for CO2 emissions through the purchase of Guarantees of Origin (GOs).
"I am proud of what we have achieved together, especially considering the current climate"
By purchasing electricity from verifiable local sources, companies like Bosch are not only carbon-neutral on paper but also actively contribute to expanding the Dutch sustainable generation capacity. Significant volumes are being consumed, which encourages further expansion of sustainable assets to serve the rest of the market. Providing locally generated sustainable energy to decentralized locations required intensive collaboration involving multiple stakeholders.
In addition to collaboration between the account team and the Dutch locations, Bosch's legal teams in Germany, Energie Makelaar, and ENGIE's product development also played a crucial role. The result of this process, along with extensive paperwork, was a robust framework for Bosch Netherlands' sustainable energy procurement. "I am proud of what we have achieved together, especially considering the current climate," says Henk Snijders, Category Manager and Facility Management at Bosch.
"This contract was finalized in the extraordinary market year of 2022, and when you see what we have accomplished through in-depth discussions and negotiations, you can only be proud of the substantive outcome."
The market uncertainties of 2022 weighed on Bosch's mind during the contract negotiations as the procurement for the delivery year 2023 was still pending. "The energy market was in turmoil," says Snijders. "We were pleased to have reached this agreement despite those market conditions."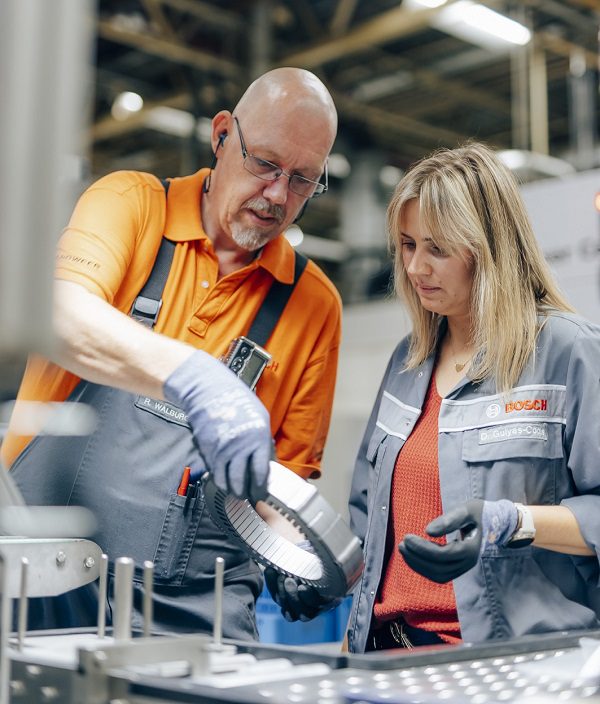 Moving towards further sustainability
With ENGIE's product 'Aanwijsbaar Groen' (Demonstrably Green), electricity is now being purchased from local wind and solar parks. According to ENGIE's calculations, this accounts for approximately 95% of Bosch's total energy consumption in the Netherlands (reference year 2022). For the remaining volume, GOs are still being purchased. "With this agreement, ENGIE will provide us with sustainable energy for the next 10 years," says Erwin Diepenbroek, Category Expert Facility Management at Bosch.
Greenifying the energy procurement has been achieved, in part, thanks to the use of self-developed solutions by ENGIE to assess an organization's potential for sustainability. It begins with monitoring to gain insight into electricity consumption, followed by the formulation of procurement strategies. Based on these insights, it was agreed that ENGIE would assume program responsibility for Bosch to smooth out fluctuations in their consumption profile.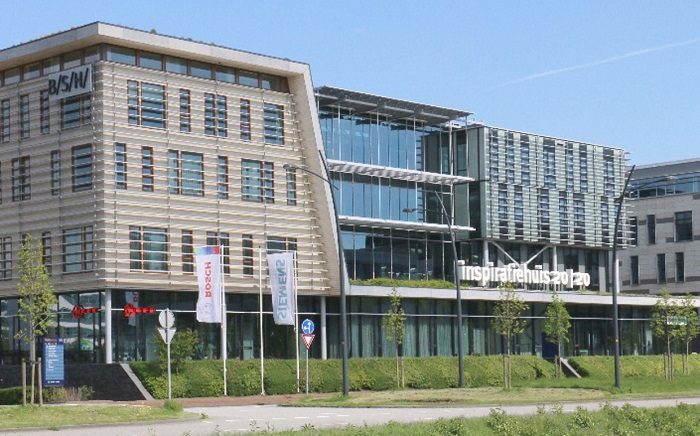 For Bosch, entrusting this to ENGIE is not a problem. "ENGIE is a highly professional party with a lot of expertise. We have built a strong relationship of trust," says Diepenbroek. In addition to electricity, Bosch also procures natural gas from ENGIE, although this is decreasing due to the implementation of Bosch's own technologies such as heat pumps for building heating. ENGIE is ready to support them in further sustainability efforts and is pleased to have such a forward-thinking company as a client.
Despite the economic volatility of recent years, Bosch is not sitting idle but continues to invest in further sustainability. Diepenbroek concludes, "Towards 2030, we are focusing on self-generation and energy efficiency. We also aim to optimize simultaneous heating and cooling, as well as energy demand and surplus. There are still plenty of challenges to solve."
Bosch – Business Case [NL]
Others business news
Article

Gas storage: how does it work?

Learn more about gas through our downloadable ebook!

Read more

Article

What is the merit order?

Article

ENGIE, #1 Seller of Renewable PPAs Worldwide!

Article

Energy Market monthly recap August 2023

Follow the energy market recap of August with our video and infographic!

Read more

Article

Understanding the gas market with our e-book

To optimise your energy purchases download our e-book gas

Read more

Article

EnergyScan Webinar Recap (July)

Energy Markets Balancing Weak Demand and Lingering Supply Concerns

Read more

Article

GASTECH 2023 Exhibition & Conference

As a key player in the energy industry, ENGIE will contribute to this event!

Read more

Article

GEMS Partners with Bureau Veritas Marine & Offshore!

Let's promote a Low-Carbon Transformation in the Shipping Industry

Read more

Article

ENGIE Unveils Eco-LNG Carrier "Gordon Waters Knutsen"

Working together to promote the transition to sustainable energy

Read more

Article

Business Energy Census: Gain Valuable Insights into the Energy Industry!

Explore the Business Energy Census and Empower Your Energy Strategies!

Read more

Article

Energy Market monthly recap June 2023

Follow the energy market recap of June with our video and infographic!

Read more

Article

"Energy Price Perspectives": our press webinar by EnergyScan

Sharing Valuable Insights on Wholesale Energy Markets

Read more

Article

Energy Market monthly recap May 2023

Follow the energy market recap of May with our video and infographic!

Read more

Article

ENGIE Shines as Climate Risk Manager of the Year

We are thrilled to announce that ENGIE has once again been recognized as the Climate Risk Manager of the Year…

Read more

Article

Energy Market monthly recap April 2023

Follow the energy market recap of April with our video and infographic!

Read more

Article

Energy Market monthly recap March 2023

Follow the energy market recap of March with our video and infographic!

Read more

Article

Energy Market monthly recap February 2023

Follow the energy market recap of February with our video and infographic!

Read more

Article

ENGIE Ranked as N°1 Energy Dealer Worldwide at the 2023 Energy Risk Commodity Rankings

ENGIE has been ranked as the N°1 Energy Dealer worldwide at the 2023 Energy Risk Commodity Rankings.

Read more

Article

Our revamped website

ENGIE Global Energy Management & Sales is thrilled to unveil our newly redesigned website! This new website provides our visitors…

Read more

Article

#MarketChangers - Video series

Check out our #MarketChangers series, fighting the stereotypes in our energy trading world. Our objective: to value the diversity of…

Read more

Article

ENGIE is Climate Risk Manager of the Year!

ENGIE is Climate Risk Manager of the Year at the 2022 Energy Risk Awards for the second year running!

Read more

Article

ENGIE Global Energy Management & Sales scores high at the 2022 Energy Risk Commodity Rankings!

ENGIE performs at the Energy Risk Commodity Rankings and obtains strong positions across commodities and markets, worldwide!

Read more

Article

2022 Energy Risk Commodity Rankings: Vote for ENGIE!

Each year the reference risk management and trading review Energy Risk organizes the biggest survey in the global commodity derivatives…

Read more

Article

ENGIE is Climate Leader of the Year at the S&P Global Platts Energy Awards

We are glad to announce that we have won 2 trophies at the S&P Global Platts Global Energy Awards 2021!

Read more

Article

2021 Energy Risk Commodity Rankings: Vote for ENGIE!

Each year the reference risk management and trading review Energy Risk organizes the biggest survey in the global commodity derivatives…

Read more

Article

Energy Risk Asia Awards : The road to awards expands into Asia!

We are pleased to announce that ENGIE Global Energy Management has won 2 awards during the Energy Risk Asia Awards…

Read more

Article

Energy Risk Awards 2021: triple win for ENGIE

ENGIE's Business Unit "Global Energy Management" makes a triple win at the Energy Risk Awards with a first 2021 award…

Read more

Article

Expert Paper | The future of renewable and low carbon gases

ENGIE's purpose is to act to accelerate the transition towards a carbon-neutral world, through reduced energy consumption and more environmentally-friendly…

Read more

Article

Expert paper | Asset Management for Third Parties expertise: a step forward for ENGIE's carbon emissions strategy

ENGIE "Global Energy management" (GEM) Business Unit's energy management offers is a first-class asset for value-creation. It includes physical supply,…

Read more

Article

Expert paper | ENGIE launches its Sustainable Business Training to equip its commercial teams and accelerate the decarbonation strategy

To accelerate the transition to a carbon-neutral economy, ENGIE has focused on creating sustainable business alongside its clients.

Read more

Article

Innovation & prospective (within Green PPAs market): what's the next step?

ENGIE España and ADISSEO Group strengthen their commitment to sustainable energy and sign one of the first 10-year green Power…

Read more

Article

Expert view | Development of renewable energies in Germany: how GEM is a vital player for Post EEG deals

The new German Renewable Energy Act "Erneuerbare-Energien-Gesetz" (EEG) came into force in January 2021, putting an end to state subsidies…

Read more

Article

Power Purchase Agreements (PPAs): how they turned into industrial's favorites during this green Gold Rush?

Power Purchase Agreements, or PPAs, keep attracting corporate clients more than 10 years after their first appearance, driven by major…

Read more

Article

Risk and data management, two expertise for one goal: accelerating the renewables' development

A new year has begun with great expectations, notably in terms of green energy. Linked with its vision, ENGIE has…

Read more

Article

Startups, an innovation lever at ENGIE to embrace tomorrow's energy world

ENGIE's purpose is to act to accelerate the transition towards a carbon-neutral world, through reduced energy consumption and more environmentally-friendly…

Read more

Article

Expert view | EGMA platform: Next step in CEE risk management and CEE market access

When an Energy company achieves or finances an energy saving work, it has to request an issuing document from an…

Read more

Article

S&P Global Platts Global Energy Awards 2020: two awards for ENGIE!

Each year, S&P Global Platts Awards honor the best of the energy industry, celebrating companies' positive impact on the energy…

Read more

Article

ENGIE successfully implements the front-to-back trading and risk management platform Orchestrade for its "Global Energy Management" business unit

ENGIE's business unit "Global Energy Management", that optimizes the Group's assets portfolio including electricity, renewable technologies, natural gas, environmental products…

Read more

Article

ENGIE Global Markets recognized by market peers in 2020 Energy Risk Rankings

The 2020 Energy Risk Commodity Rankings, based on the votes of market participants, have rated ENGIE performance highly across commodities…

Read more

Article

Triple-Award for ENGIE on zero-carbon solutions and market shaping

ENGIE wins "Electricity House of the Year", "Environmental Products House of the Year" and "Natural Gas & LNG House of…

Read more

Article

Covid19 mobilization within ENGIE

Faced with this global pandemic, we are committed to the health and safety of our stakeholders, our employees, customers and…

Read more

Article

ENGIE x Gazprom: Key milestone in the Turkish natural gas market

Few weeks ago, a key milestone happened in the Turkish natural gas market. Gazprom did its first gas auction on…

Read more

Article

Expert view | The PPA boom: what's next?

Renewable energy prices have been significantly dropping in the last years, which is very good news in times of global…

Read more

Article

Expert view | Energy Trading 3.0: Digital-washing or Powerful Lever for Growth?

Digitalization and "as-a-service" have taken over the global information web. Are these buzzwords, mere passing fads? Not within ENGIE's Global…

Read more

Article

Electric vehicles – a future player on the energy market?

ENGIE Laborelec and ENGIE's business unit "Global Energy Management" launched a pioneering project with the potential to transform energy markets.…

Read more

Article

Your satisfaction drives our energy: 2020 Energy Risk Commodity Rankings

Energy Risk is conducting its annual survey in the global commodity derivatives market, notably ranking the best performing energy dealers.…

Read more

Article

ENGIE global energy management solutions stand out at the 2019 Energy Risk Awards

The jury of the 2019 Energy Risk Awards has declared ENGIE the winner of the "Electricity House of the Year"…

Read more

Article

Diversity in the energy industry

Despite the great strides made toward gender equality over the last century, there are still many areas where women are…

Read more

Article

Gas across borders: ENGIE and Swiss gas supplier Gaznat extend their 40-year partnership

April 1st, 2019 was an important milestone for ENGIE and Swiss gas supplier Gaznat, as a new multiannual gas supply…

Read more

Article

New subsidiary with a special green focus will offer German clients tailor-made solutions

ENGIE launches a new subsidiary in Germany. The entity, based in Cologne and Berlin, will operate under the name ENGIE…

Read more

Article

Strategic acquisition opens new chapter for energy efficiency services

We have bolstered our energy transition services by acquiring three companies from the EFFY Group: CertiNergy and CN Solutions in…

Read more

Article

ENGIE boosts Nestlé's carbon-neutral program

ENGIE has been actively supporting long-standing partner and agri-food world leader Nestlé in its sustainable commitments. More recently, ENGIE teams…

Read more

Article

A double win for ENGIE at the 2018 Energy Risk Awards Asia

global energy management solutions in Asia have been named "Corporate Risk Manager of the Year" and "Electricity House of the…

Read more

Article

ENGIE GEM CEO leads discussion on corporate green sourcing at the annual RE-Source event

ENGIE was one of six strategic partners at the RE-Source 2018 event held on November 20 and 21 in Amsterdam.…

Read more

Article

Hydropower and off-shore wind developments

In an interview with Green Univers, GEM BU's spokespersons Vincent Verbeke, Head of Energy Transition services and Cécile Cordier, Director…

Read more

Article

ENGIE hits the finals at S&P Global Platts energy awards

ENGIE has reached a major milestone in the 2018 Platts Global Energy Awards. ENGIE got to the finals at S&P…

Read more

Article

2018 Awards & Rankings: ENGIE rises high in the eyes of industry experts and market peers

It is a great pleasure to share with you that we have won "Electricity House of the Year" and "Deal…

Read more