ENGIE and Institut Pasteur hold a joint hackathon to advance genetic science
ENGIE analysts participated in a joint two-day hackathon with scientists from the Institut Pasteur and succeeded in developing an algorithm to automate the analysis of DNA sequences. Three teams, each composed of members from both ENGIE and Institut Pasteur, competed in the hackathon to develop a method to identify the position of chromosome loops.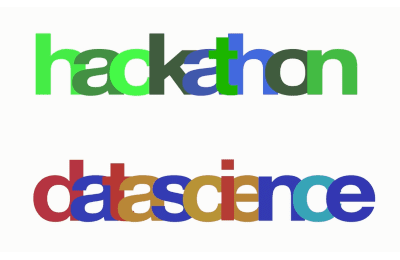 The hackathon, held on October 4 and 5 in Paris, was an opportunity for ENGIE Global Energy Management experts to work on a cutting-edge research topic outside of the energy field. The hackathon challenged our experts to implement a method of their choice to locate the positions of chromosome loops and provided them with a great opportunity to work across disciplines with experimental and computational biologists to improve our understanding of DNA.
ENGIE is committed to building a better planet by using its expertise not just in the energy sector, but across all sectors. It has special expertise in machine learning—an approach relevant to the identification of loop positions.
The existing algorithms do not allow for the accurate detection of chromosome loop events with many undetected patterns. Machine learning, on the other hand, allows us to generate simulated loop data and a group of simulated maps with known loop positions to evaluate the accuracy of the different methods proposed and rank them.
Fundamental biological processes such as replication, regulation of gene expression and DNA repair depend on chromosome architecture. Information acquired through the new algorithm will give us a better understanding of some of the biological processes and mechanisms involved in human pathologies such as the development of tumor cells.
The hackathon was a fun and innovative approach to interdisciplinary collaboration that allowed GEM experts to take their research beyond the energy sector. Energy and healthcare are two fields of great importance to people in their daily lives and ENGIE is committed to using its skills to improve lives across these sectors.