ENGIE and Microsoft announced innovative renewable initiatives
Microsoft and ENGIE announced today a long-term solar and wind energy power purchase agreement in the United States and implementation of Darwin, a digital energy performance management platform developed by ENGIE using the intelligent cloud services of Microsoft Azure.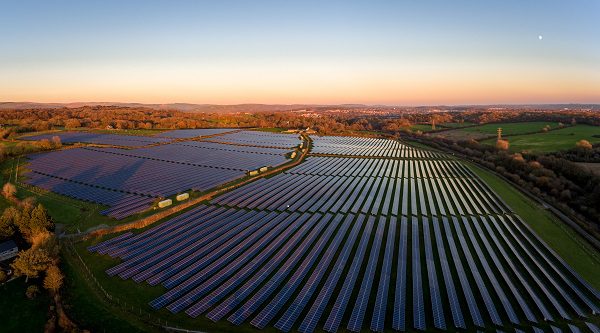 The announced purchase of a total of 230 MW from two ENGIE projects in Texas, will increase Microsoft's renewable energy portfolio to more than 1,900 MW. The deal also illustrates how customers can procure it – this Power Purchase Agreement (PPA) includes an innovative volume firming agreement (VFA) that will convert the intermittent renewable energy supply into a fixed 24/7 power solution meeting our client's energy needs.
Such structured deal gives our client a competitively priced, stable green supply over an exceptional tenor, all intermittency and risks being taken on by ENGIE.
"ENGIE's ambition is to work with our customers and communities to lead the transition to a zero-carbon world," said Isabelle Kocher, CEO of ENGIE. "We are proud to support Microsoft in its plan to increasingly meet its energy needs with renewable power, and to do so in a highly customized way to meet 24/7 demand over many years."
The partnership between ENGIE and Microsoft will not only produce more renewable energy in the U.S., it will also advance the digital transformation of the sector. Currently installed on more than 15,000 MW of assets worldwide, ENGIE's Darwin data management platform, boosts the performance of its renewable power generating facilities. Darwin enables predictive maintenance, real-time meteorological data analysis, and real-time monitoring of the output of the assets, among many other benefits, using intelligent cloud technologies such as IoT and AI. The digital platform has already enabled ENGIE to optimize wind turbine settings and increase production by 0.5%, an increase in efficiency which is valued over 10 years of operation at approximately €10 million.
This success illustrates how, through our PPA offers, ENGIE play a crucial "risk transformer" role, facilitating the green power value chain from producer to consumer. It paves the way for other similar structures, unlocking the interest of corporates too often restrained by traditional PPA-related risks.
Learn more about ENGIE's green energy strategy and how ENGIE aims to transform the physical world of energy through digital technology
Want to know more about our offers ? Get more details about our risk management solutions and our offsite PPA offer